Production Anniversary: 300,000 pcs of Vento components produced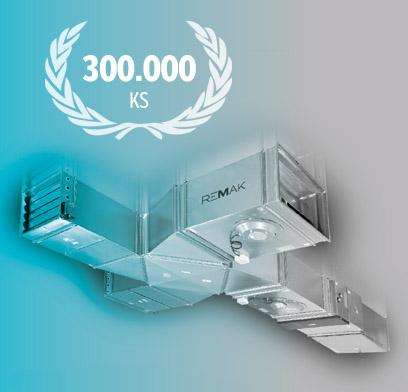 The Vento range has been on the market for a number of years and is a synonym for ventilation systems featuring an especially high level of variability. It enables maximum adaptation of the project solution to complicated space conditions. Thanks to the completeness of our range and the quality of the components, our company has become a pioneer in the field of duct ventilation systems in many European markets.
Therefore, it is worth mentioning that now we are dispatching from our production line an anniversary Vento component with production number 300 000. To get a better idea of this number, if we put all the manufactured Vento components of an average length of 0.5 m end to end we would create a line 150 km long. This represents the distance from Rožnov pod Radhoštěm to Brno.
The Vento system has been subject to development over the years and now is the only system that complies with the demanding requirements of the European Directive – so called Ecodesign. You can also see some examples of the Vento system application in the References section on our website.