Operating times during Christmas season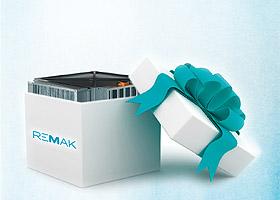 Dear business partners,
Christmas holidays are coming and we would like to inform you about the REMAK company working days during Christmas season. The company will be closed from 24. 12. 2016 until 1. 1. 2017. The shipping of our goods ends 19th december 2016 and starts in the new year from 9th january 2017.
In case of urgent service demand during the working days (23.12. - 30.12.2016) It is possible to call the customer service department. It will be available from 8 am till 4 pm on this contact numbers:
Dušan Bill: +420 604 221 025
Jaromír Šrom: +420 604 221 005
We wish you Marry Christmas and Happy New Year